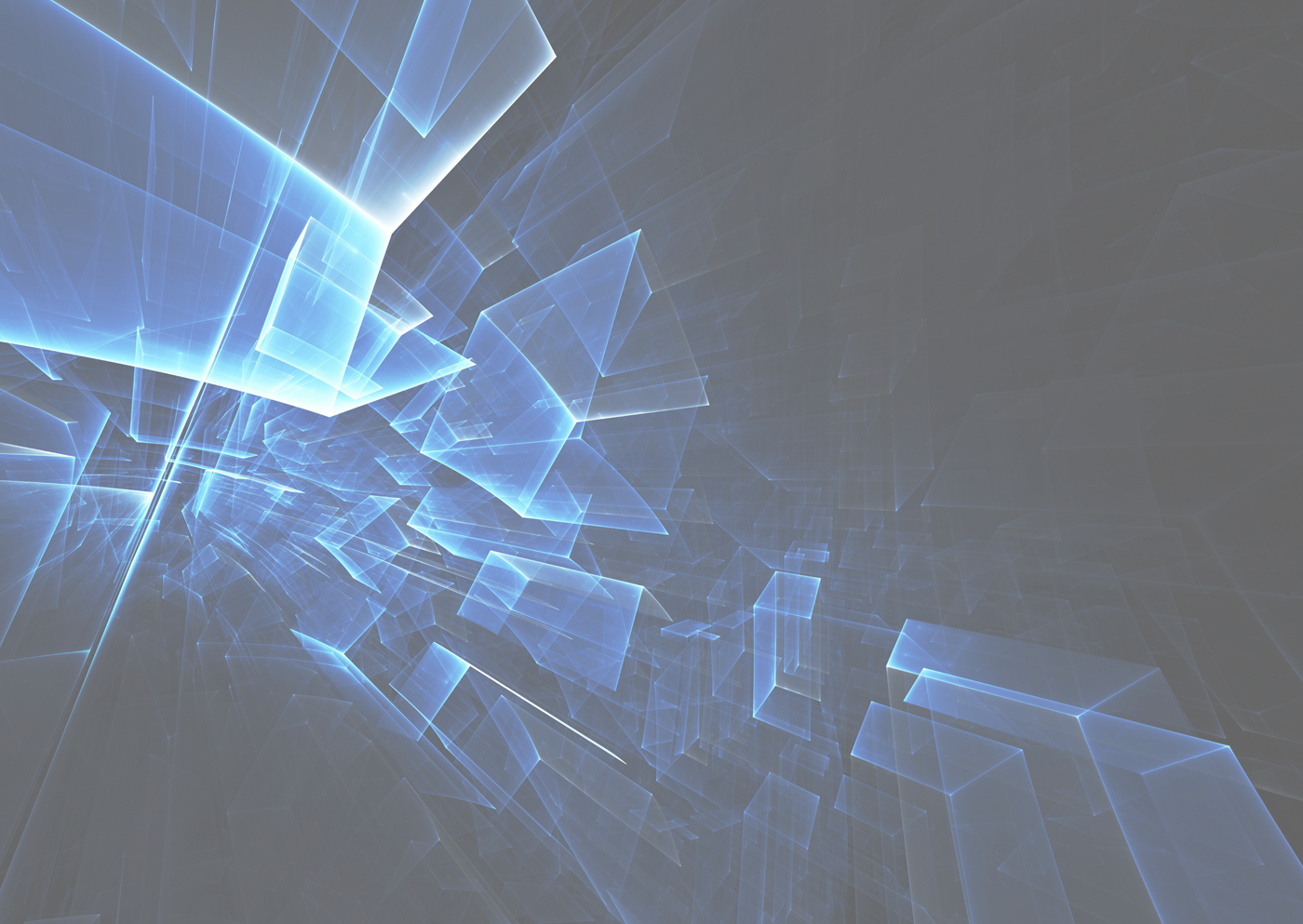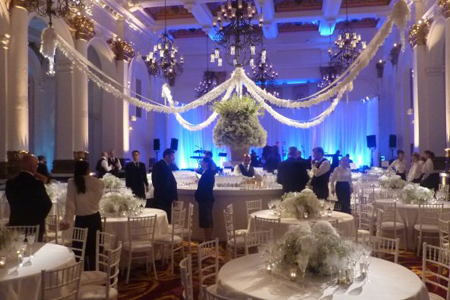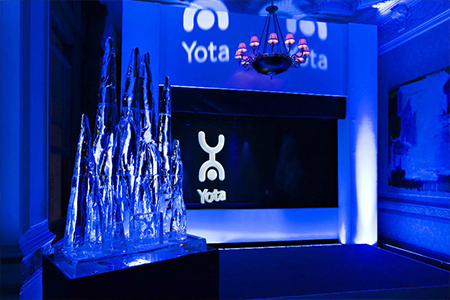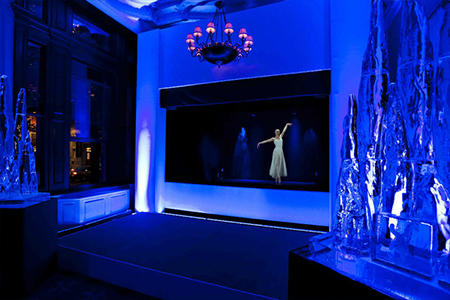 YOTA – SWAN LAKE AFTER PARTY
JULY 2010
Location: London, UK
Yota, the Russian telecommunications provider, created the world's first virtual ballet performance. This visual treat, shown at one of Yota's famous after parties, was to celebrate the premiere of Swan Lake by the Mikhailovsky Theatre.
From a timing perspective, this project proved to be one of the most demanding events Sharad ever worked on. Even though the production deadline was less than one week, the event was delivered thanks to the amazing work of Laura Jane Healy as Director of Photography and SquareZero for 3D special effects and animation.
As the virtual ballerina performed, it slowly transformed into an ice swan and then fluttering butterflies, which left the audience in complete awe.